Our Products
"We can't guarantee what you'll find, but it will be exciting and fun!"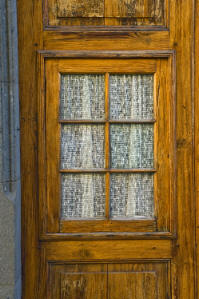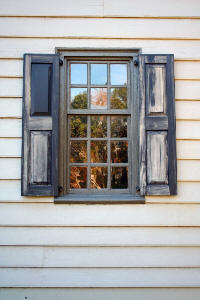 Because our inventory changes daily, we recommend you stop by often with the measurements for your project needs.
You can also email us at with questions about our inventory.

Below is a list of the products that the CRC currently carries and accepts. Feel free to call 859.291.0777 to check our current inventory or to discuss donatating items.
Kitchen & Bathroom Cabinets
Cabinets should be free of damage beyond simple repair.
Cabinets with missing doors or drawers or minor damage–accepted at staff discretion.

Doors
Pre-hung hollow core doors–in reusable condition.
Aluminum screen doors with complete frame.
Solid core commercial doors–accepted at staff discretion.
Security doors with or without complete frame.
We cannot accept doors that are bowed, altered or in need of major repair.

Windows
Double pane vinyl, wood, and aluminum.
Thermal pane with seals intact (broken seals or fogging not accepted).
Single pane wood sash windows–accepted at staff discretion.
Wood frame divided light windows.
Picture windows up to 32 sq. ft. (>32 sq. ft.–accepted at staff discretion)
Fixed windows–accepted at staff discretion.
Cannot accept windows with: crumbling glazing or excessively peeling paint.

Sinks
Sinks free of the following: chips, cracks, deep scratches, or severe stains (exceptions: rare or vintage models).
Wall mount sinks should include wall bracket, if possible.
Odd colors (pink, mustard, etc.)–accepted at staff discretion.

Lumber, siding and trim
Minimum length 4 ft. and in re-usable condition.
Lumber with nails–accepted at staff discretion and as space allows, min. length 6 ft. and must be de-nailed enough for safe handling.
Cannot accept lumber, siding or trim with: excessively peeling paint, pest infestations, or dry rot.

Tubs
Fairly clean, with no heavy caulking, glues, etc.
Tubs must be free of the following: peeling finish, deep scratches, chips or severe stains.
Exception: almost all clawfoot tubs are accepted at staff discretion.

Light Fixtures
Must be clean and in working order.
All wires must be in tact and safe.
Globes are accepted, but must not be cracked.

Carpet
Less than 4 years old.
Minimum size: 8 ft. x 8 ft., unless suitable as a runner.
Cannot accept carpet with: stains, pet odors, tread wear, etc.

Appliances, Furnaces and Woodstoves
Less than 5 years old (exceptions made at staff discretion).
Woodstoves made post–1986 and DEQ certified (exception: pre–1940 ornate).

Miscellaneous
Drywall/Sheetrock in full sheets (4'. x 8') – accepted at staff discretion.
Other Sheet goods larger than 4' x 4' or 2' x 8'.
Vinyl flooring larger than 6' x 6'.
Wooden window blinds & Wooden curtain rods.
Hardware.
Commercial items - accepted at staff discretion.
Block, stone and brick: must be whole, clean and in re–usable condition.
Tools and equipment: must be in working order, cords must be in tact.

Search the web for related topics:
Custom Search